Moon Fever Art Studio-Now Offering Beer & Wine at THE BRUSH AND BARREL
WHAT COULD BE BETTER THAN
PAINT AND WINE ?
PAINT AND WINE IN THE FALL SEASON !  
SPECIAL RATE !! .
Stay warm and cozy in our Studio and enjoy Wine and Beer (or coffee)
at The Brush and Barrel beginning October 1
Register now through Nov 5th and paint any Fall/Halloween related painting
on Canvas or 2 pieces of Glassware
SPECIAL RATE !! 
12X16 CANVAS OR 2 PCS. GLASSWARE.
1 PERSON- $22
2 PEOPLE – $35
4 PEOPLE – $65
Pick your painting,
then call the studio to reserve
your date and time. 503-974-9570.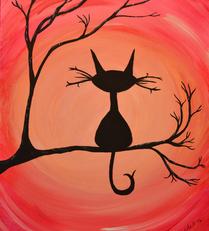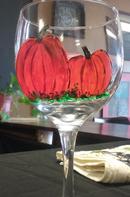 MOON FEVER ART STUDIO

2190 SE OAKGROVE BLVD

OAKGROVE, OR.  97267
503-974-9570