Falling Hair Barber Shop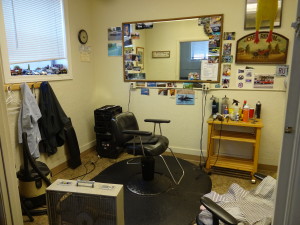 Located at 2132 SE Oak Grove Blvd in The Station @ Oak Grove along the old historic trolley trail, Falling Hair Barber Shop is owned and operated by Scott Brown who has been in business for 15 years now!
He would love for you to come in and see him. He can make you look ship shape for your outing, dance, prom, vacation, wedding, etc.!
Scott hasn't changed his prices in about 8 years. So come on in. I know you will love your haircut, fade, or flat top. See you there!
(503) 657-7722
brownscotty53@gmail.com
Hours
Tue-Fri: 9:00 am to 5:00 pm
Sat: 8:00 am to 5:00 pm
www.facebook.com/FallingHairBarberShop
---